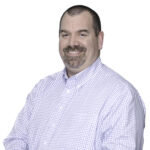 Jerry (J.J.) Pauze CPA, CA, LPA
J.J. was born in Midland, ON in 1972, attended St. Theresa's High School and graduated from Brock University in 1995 with a Bachelor of Accounting (B.Acc) degree. J.J. is a true home-bred as he completed his co-op work terms with PYC while in university and upon graduation, began his career full-time with the firm in 1996. J.J. received his CA designation in 1998, became a partner of the firm in 2003 and the managing partner in 2017.
As a senior partner, J.J. is involved in all aspects of the firm's day to day operations. He is responsible for the scheduling and staffing of client engagements, preparation, authorization and timely delivery of our services and takes part in recruiting professional staff, training and professional development.
J.J.'s experience and extensive knowledge of the not-for-profit sector is unparalleled. He has written and presented multiple seminars on the ever changing not-for-profit reporting rules and financial statement impact to assist our clients' needs. As an expert in the field, J.J. is behind the firm's professional and industry pronouncements, firm policies and communications. As such, J.J. is responsible for the annual audits of over 200 non-profit, non-profit housing and co-operative housing corporations.
J.J. and his wife Amy have two children and reside in Barrie, ON. To relax, J.J. enjoys playing golf and pickelball, cheering for the beloved Montreal Canadiens hockey club and taking in those glorious Georgian Bay sunsets at the cottage with family and friends.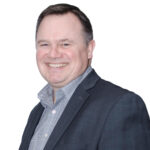 Thomas W. McGivney CPA, CA, LPA
Tom began as a student with the firm in 1989 and completed the CA curriculum through evening classes at York University. Tom received his CA designation in 1997 and became a partner in 2003.
Within the firm, Tom's contributions are many. He enjoys working with a wide variety of client engagements including audits, reviews, compilations and corporate and personal income taxes. His personal attention to clients is the foundation of his practice.
In addition to being responsible for keeping the firm up to date with accounting and assurance standards, he enjoys the challenge of explaining the ever complicated accounting world in easy to understand terms that can be applied to a client's specific needs and objectives.
Tom also contributes to the management of the firm's professional staff, including hiring, training and professional development. He is responsible for the guidance of students, including mentoring, through the CPA process and fulfilling CPA Ontario requirements.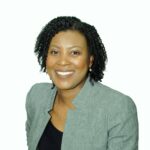 Dionne Reid, CPA, CA, LPA
Dionne started her professional accounting career with PYC in 2003 after receiving a Bachelor of Business Administration from University of Toronto at Scarborough. She received her Chartered Accountant designation in 2007 and a Diploma in Forensic and Investigating Accounting in 2009.
After 5 years with PYC, Dionne spent the next few years working in anti-money laundering consulting and compliance auditing for the provincial lottery. She returned to PYC in 2013 and joined the partnership in 2017.
Dionne has been a presenter at anti-money laundering, co-operative and non-profit conferences and is interested in control systems to prevent and detect fraud.
Dionne is a wine enthusiast and euchre player and always has a book on the go.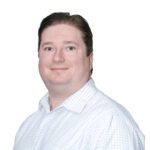 Paul Jaroszko CPA, CA, LPA
Paul joined PYC in 2006 after completing his Bachelor of Commerce degree at the University of Toronto and received his CA designation in 2009. After ten years of dedicated service, he was admitted to partnership in 2017.
Paul is dedicated and passionate about all aspects of the firm's services including assurance, accounting, taxation and consulting, provided to small and medium sized organizations and individuals.
With a thorough knowledge of accounting and auditing for not-for-profit clients, Paul, currently assists PYC clients in their annual audits and with strengthening their internal control systems.
Paul has delivered a variety of workshop presentations that have been showcased at the annual Tools Conference (a conference for non-profits, charities and co-operatives) and the Co-operative Housing Federation of Canada and Toronto workshops and conferences.
Paul is an avid outdoorsman who likes to cycle and kayak in the summer and play hockey and ski in the winter.